Foolproof, Plant-Based Eating Program that's Guaranteed to
Transform Your Health, Body and Energy in Just 21 Days...
↑ WATCH THIS SHORT VIDEO TO SEE WHAT THIS COURSE CAN DO FOR YOU! ↑

Hi, I'm Anja - Your Instructor!

Yes... I'm the one from the video above. The same person that transformed from an unhealthy and over-weight mom with early onset heart disease, to an energetic international Plant-Based Lifestyle coach and meal mentor to hundreds of thousands of people world wide.
Since 2012 I've taught hundreds of thousands of people how to cook via my YouTube channel Cooking With Plants, as well as my international best-selling cookbooks and online courses.

By falling in love with a plant based lifestyle, I reversed my heart-disease and lost over 50 pounds without even trying...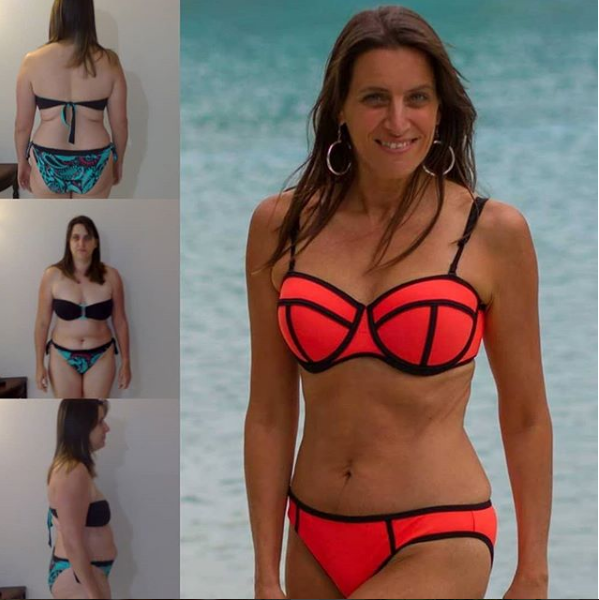 Anja Cass - Cooking With Plants
(Left 183lbs/83kg - Right 130lbs/59kg)
I'm now 50 pounds lighter, have gained boundless energy, sleep better and feel absolutely amazing - every day!

I'm not here to brag or show off... I'm here to help you to look and feel great too!
Join thousands of people just like you who are transforming their health, losing weight, gaining energy and feeling good by eating more plants.
What Others Are Saying...




Naomi

"The 3 week meal plan is very practical. I appreciated
that you included leftovers as part of the planning food for
the next day. We have laminated the meal plans as well as
the food diary journal for easy use.
Thank you." — Naomi



Amal
"I have done lots of research about nutrition.
I like your plan especially when you do give guidelines about
what you are eating every day because sometimes
I just like to put a meal together without necessarily
following a recipe
" — Amal
What You Get:

A step-by-step guide to ease you into a plant-based lifestyle

Downloadable 21 Day Meal Plan (with all recipes)


Printable Shopping Lists for each week

Easy-to-use food diary
Printable Cheat Sheets and Food Lists
Unlimited access to the online streaming videos, and much more...

PLUS FREE BONUSES!
Invitation only access to the private Plant Powered Mastery Facebook group where you can ask questions and share your thoughts in a caring like-minded community setting
My priority email address so you can ask me questions at any time


And much more...